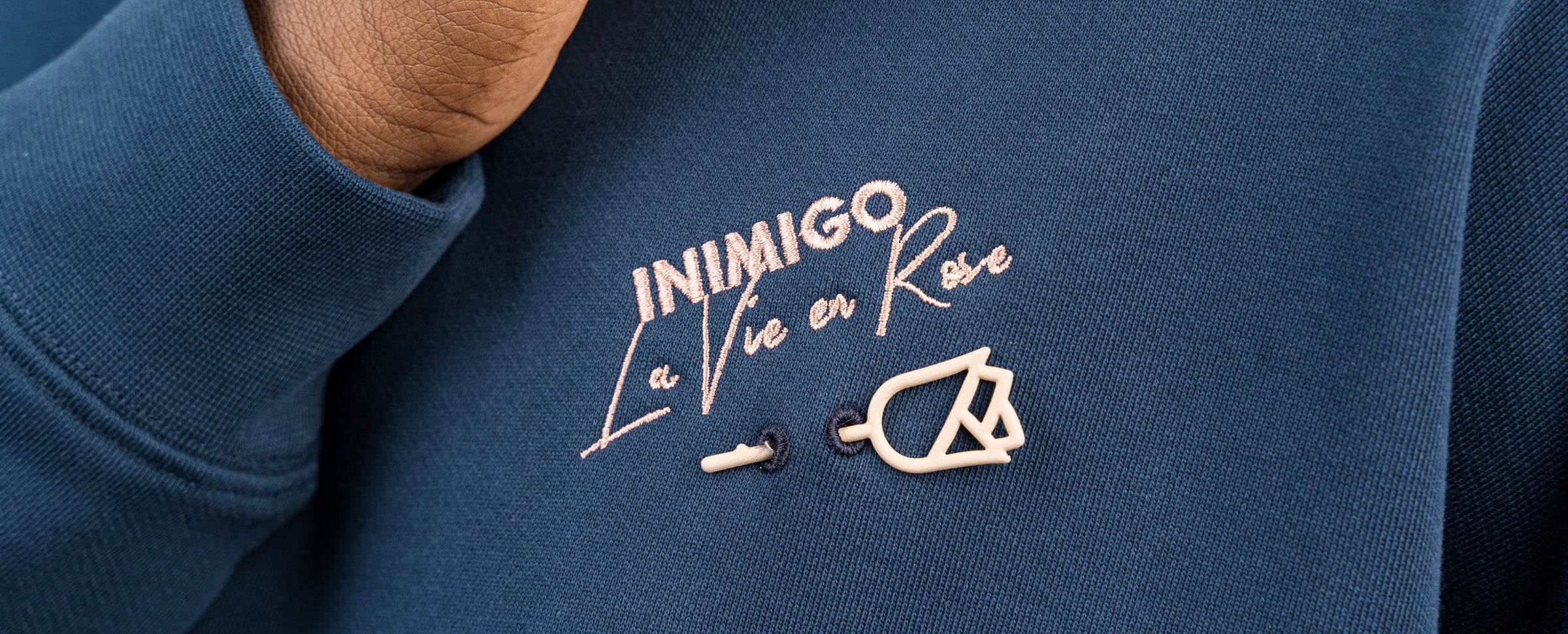 INIMIGO: Where Passion Meets Rebellion
At INIMIGO, we're constantly chasing the perfect blend. Our aim is to fuse contemporary trends with our unique DNA, crafting exceptional pieces that transcend mere clothing. For us, each item is a statement, an avenue for self-expression, and a way to set our community apart from the rest.

Our latest creation, the "La Vi En Rose" collection, embodies this pursuit. We've harnessed the ethereal charm of "La Vie En Rose" and transformed it into a collection that sets new standards. In every piece, you'll discover a rich tapestry of fascinating prints, each infused with exquisite details that make every item truly extraordinary.

What elevates this collection further is its versatility. We've infused it with a contemporary edge, ensuring it suits any occasion, from casual outings to formal gatherings. It's a collection that seamlessly complements your lifestyle.

INIMIGO is renowned for its distinctive and unique colour palette, and "La Vi En Rose" is no exception. From timeless classics like Midnight Blue and Dark Black to trendy shades like Rose Tan and Stargazer, we've thoughtfully curated every hue. We've also incorporated enduring colours like Olivine, Glacier Gray, and Classic Raw, guaranteeing that each piece stands the test of time.

"La Vi En Rose" transcends being merely a collection; it's a testament to our dedication to style, quality, and the art of self-expression. Join us on this journey where passion aligns with rebellion, and where each piece narrates a story that is unmistakably yours. Explore the collection today and embrace the enchantment of "La Vie En Rose" with INIMIGO.
Essence of 'La Vi En Rose'
Themed Prints and Delicate Details
Discover a captivating world of intricate prints and delicate embellishments within the "La Vi En Rose" collection. Each piece is a testament to the enchanting theme, designed to immerse you in the romantic allure of "La Vie En Rose." Explore the collection and let the details transport you to a dreamy realm of style.
INIMIGO Essentials
Elevate Your Everyday Style with Iconic Logo Pieces
This selection is a celebration of essential pieces that seamlessly blend with any outfit, proudly featuring the distinctive INIMIGO logo. Explore the power of simplicity and the versatility of timeless design with INIMIGO Essentials.