INIMIGO x PROJECT Fashion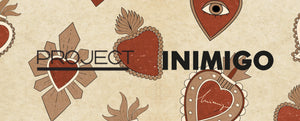 I am excited to share that INIMIGO is going to be exhibiting at the PROJECT Las Vegas Fair for
the tenth year in a row!

This event is tailored towards men's fashion and showcases the latest trends in clothing, footwear, and accessories. It caters to customers from mid-market to premium price segments.
PROJECT Las Vegas is a hub for national and international buyers who come to shop and discover
high-end brands. INIMIGO will use this opportunity to connect with new clients in the North American market while also visiting and strengthening relationships with current clients.
It's going to be an exciting event, and we can't wait to see what new trends and designs will be showcased this year!
I'm excited to share with you that the Spring-Summer'24 collection by INIMIGO has made its way to the international fashion scene! It all started in Milan at the Fashion Show, where INIMIGO kicked off the presentation of their latest collection. From there, they went on to PROJECT Fashion Show New York at IRON23 and will soon be wrapping up the international presentation in Las Vegas.
The Social Club Spring-Summer'24 collection is truly unique and inspired by the vibrant culture of Latin America, with a focus on Mexico. The clothing features eye-catching prints, timeless fits, and the signature DNA of INIMIGO.
Schedule a meeting with us...
August 7-9, 2023
Las Vegas Convention Center